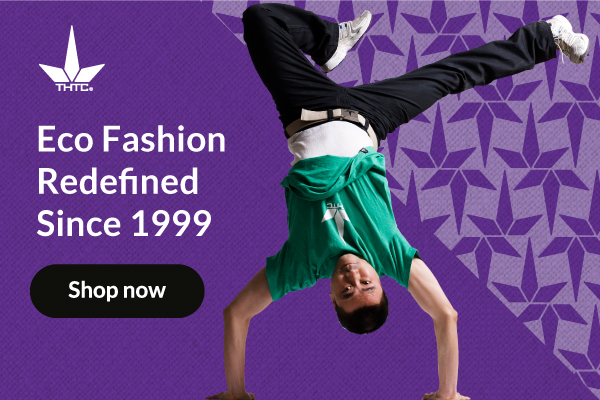 "All I need are some tasty waves, a cool buzz, and I'm fine," said iconic surfer dude Jeff Spicoli in the 1982 boomer classic Fast Times at Ridgemont High. Forty years later, Spicoli would be so stoked. Cannabis tourism is trending, and there has never been more buzz around cannabis-friendly activities and destinations, especially for pandemic-weary travelers in the US.
Findings from a 2020 study conducted by MMGY Travel Intelligence and Enlightn Strategies indicated that prior to the pandemic, interest in cannabis-related travel was already emerging among a significant subset of leisure travelers.
Now, with COVID travel restrictions lifted and more US states legalizing recreational cannabis, it's more possible than ever to plan an infused vacation itinerary that includes unique, immersive experiences and destinations.
Experience unique cannabis tours
"I've been getting a great response to my tours now that pandemic restrictions have been lifted," Amy Price, co-founder of Higher Way Travel told Weedmaps. "But people now are expressing concern about gas prices and inflation, so, they're being extra selective of the trips they do take." Price has 18 years of experience in hospitality and wellness and has been hosting cannabis-inclusive tours and events since 2008.
She added that spots for Higher Way's cannabis tours usually fill up within two weeks of being announced.
"The most popular tour, hands down, was 'Baked on the Beach' in Jamaica. We held the event there during the week of 4/20, three years in a row pre-pandemic. This year, we're bringing it to the North Shore of Oahu," she said.
"This event includes daily yoga on the beach, a garden tour, a garden party with a traditional luau, a private bus tour, a private catamaran cruise, swimming at the base of a waterfall, tie-dying, tropical fruit and cannabis terpene pairing, and getting a local's point of view. The trip coincides with the peak viewing nights during the Perseid meteor shower (August 11 – 14) so we will be stargazing and meteor-watching each night."
The price per person for Baked on the Beach Oahu is $1,300, which doesn't include airfare or accommodations but does include tasty waves — at the North Shore's famous Banzai Pipeline — and a cool buzz. Spicoli approved.
Book a Bud & Breakfast on the West Coast
Hop from Hawaii to the entirely legal West Coast and there's a plethora of cannabis-friendly places and activities – if curious holiday-makers know where to look. Cannabis-specific B&B booking sites like Bud and Breakfast and Inndica.com cater to increasing interest in "420-friendly" hotels and accommodations.
Posted on Inndica and located in Monroe, Washington, "marijuana-friendly" Mountain Views Tree House Joint B&B Retreat is a treetop cannabis-themed short-term rental that offers "glamping" amenities and three tree houses, including the Pot Leaf Tree House, the Hashtag Tree House, and the 420 Tree House.
Further south, in Portland, the Jupiter Hotel pioneered the cannabis-friendly hotel format in 2018 and has recently revamped its cannabis guest package in partnership with local cannabis company Oregrown. Guests that book the Oregrown 420 Package receive a discount coupon for the nearby Oregrown retail store (and complimentary shuttle service), Oregrown brand merchandise, and a Weedmaps "High Portland" T-shirt.
Follow a curated cannabis trail
Keep heading down the coast and arrive in California and the Bay Area with its robust cannabis culture and community. While San Francisco famously hosts the legendary 4/20 Festival every April 20 on Hippy Hill in Golden Gate Park, if you go across the bay, the city of Oakland recently opened the Oakland Cannabis Trail, "a curated, immersive trip through our amazing neighborhoods. Points of interest include premium cannabis retail shops and their recommended food spots, plus sensory attractions covering art, nature, and cultural experiences."
The project was developed by the local tourism board Visit Oakland and leading local cannabis retailers, including pioneering retailers Harborside and Cookies Oakland, among others.
Nearby, the Cannabis Trail Project starts in San Francisco, winds its way through Sonoma County, and ends in Humboldt, with ten cultural markers along the route. Each landmark commemorates a significant event in Northern California's cannabis history.
Midwestern legal states also are establishing infrastructure for cannabis tourism. Michigan, which legalized recreational use in 2018, recently launched the tourism organization, Michigan Cannabis Trail, to promote cannabis tourism and businesses including retailers, restaurants, and lodging, as well as provide visitor information on local rules and regulations.
Head to a cannabis-centric event or film festival
Cannabis events are attracting more attention as an option for adding something extra to a basic vacation, from guided tours to comedy shows to art parties, and more. For cannabis enthusiasts seeking activities close to home on a "staycation" or on the road, online ticket vendor Eventbrite has a category for "420 events."
In Hollywood, California, near the corner of Hollywood and Vine, the Cannabis and Movies Club rooftop event, held at the historic Montalbán Theater, has been selling out nights on its 2022 schedule.
"We were recently highlighted by Secret Los Angeles, in their '70 Fantastic Things to Do in LA' article, which helped to explode our popularity," said Rico Montanez, co-founder of Cannabis and Movies Club.
"Word of mouth is also beginning to spread as we are one of the only places in Los Angeles where people can hang out with friends and enjoy cannabis regularly. Many of our new members are tourists who are so excited to experience cannabis in a legally safe environment for the first time ever. We feel the club is challenging the stigma and introducing a whole new community to the wide and ever-evolving industry of cannabis," he added.
So far, rooftop Cannabis and Movies Club screenings of Up in Smoke, The 40-Year-Old Virgin, Friday, and Pulp Fiction have sold out and movie nights are scheduled until Labor Day, including Dazed and Confused, The Empire Strikes Back, Team America: World Police, and Nacho Libre, among others.
"We rotate our cannabis brand sponsors so members are consistently experiencing innovative new brands and products, but our show-stopping Dab Bar and knowledgeable Dab Artists are probably the club's most popular feature. We also have a rotating delivery partner every week offering incredible deals to our members. From bongs rentals to blankets we strive to create a seamless and truly one-of-a-kind unforgettable experience for all our guests," Montanez described.
Growing interest in international cannabis destinations
It seems it's only a matter of time until cannabis tourism expands globally. The European Cannabis Market Survey, issued in April by European cannabis wholesale distribution company Bloomwell Group, found that 65 percent of Americans surveyed said they would travel to a city or country to experience a legal market.
Germany, the focus of the Bloomwell study, may be poised to be the first European country to legalize recreational cannabis. In the study, 66 percent of Americans surveyed said they would visit a consumption lounge in Germany, once legalized.
With the summer 2022 travel season well underway, the US Travel Organization's Monthly Travel Data for June found:
For the first time since the start of the pandemic, travel spending ($100 billion) was 3 percent above 2019 levels, in April 2022
More than one-quarter — 28 percent — of travelers plan to spend significantly more this summer over their 2019 travel budgets for marquee trips, due to higher prices as well as accumulated savings
Nearly six in ten American travelers — 59 percent — said rising gas prices will impact their decision to travel in the next six months
Whether cannabis-curious or seasoned enthusiast, for adventurous travelers and tourists that want infused, immersive getaways, the summer, and a new world, is waiting.
The post 420-friendly fun for your summer vacation appeared first on Weedmaps News.
The best strains from the most trusted seed banks at CannaPete.com!