Stylishly smoke your own dope with seeds from CannaPete.com!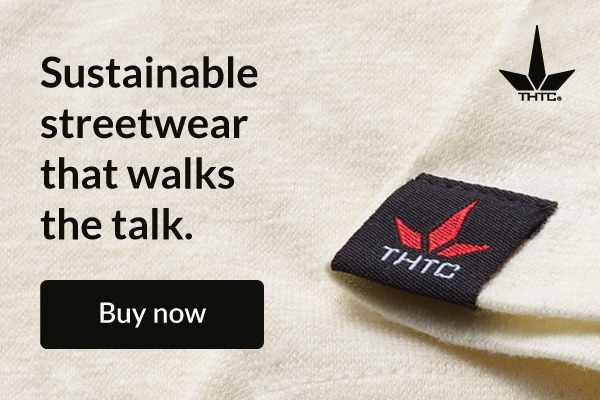 When you hear "stoner aesthetic" it's easy to imagine tie-dye clothing, weed leaf motifs, trippy wall hangings, peace signs, and bushy beards.
But weed has come a long way since the '60s — as have the many counterculture movements that we can point to as representations of the stoner aesthetic. In a world where everyone from Snoop Dogg to Patrick Stewart openly consumes weed, the idea of "stoner aesthetic" has become as wide and varied as the people who enjoy the plant.
Find weed near you to really pull your look together
The new stoner aesthetic
As cannabis culture and everything attached to it — from music to fashion to paraphernalia — continues to steep into mainstream consciousness, the idea of stoner aesthetics and the stoner identity continues to change.
"The stoner aesthetic has always been countercultural," said Dan Wilson, founder of Visit Hollyweed. "Because smoking weed has always been illegal and socially unacceptable, it's a way to signal that you're not in step with mainstream culture and that you go your own way."
Though that may have been true for the early jazz scene, the Beats, the hippies, the early rap and hip-hop movements, and even the Grunge and rave scenes, today, weed has gone mainstream. And if society can move beyond the cliche ideas around what it means to be a "stoner" then we will also need to expand our cliche ideas around the "stoner aesthetic."
Today, love for the plant is expressed in everything from $320,000 BVLGARI necklaces worn by celebrities to Wiz Khalifa's cannabis tattoos to tastefully designed weed accessories that double as home décor.
Moving into the mainstream means normalizing consumption and then folding that consumption into everyday life. In the not-too-distant past, the most mainstream expressions of the "stoner aesthetic" were limited to a group of (mostly) white men watching Seth Rogan movies, sporting Bob Marley posters on their dorm room walls, and playing hacky sack. Today, many folks across many identities can — and do — openly love weed. That means the stoner aesthetic has come to be associated with an even wider variety of music, movies, visual art, fashion, and even styles of décor than ever before.
You can find a wide variety of apparel and accessories at the Weedmaps store, or check out these eight brands that are playing with the idea of "stoner aesthetic" to bring something distinctly mainstream-meets-counterculture to this new world of weed.
Afends x Broccoli Mag
Australian street/surf/skatewear brand Afends was co-founded by two surfers who love weed: Jono Salfield and Declan Wise. Inspired by the intersection of cannabis culture and functionality, the brand relies heavily upon hemp as both a nod to its stoner roots and as a way to utilize sustainable materials in its clothing. Not only that, but the antimicrobial properties of hemp make it an ideal fabric for textiles in Australia's often humid climate since it doesn't mold the way cotton does.
Now, Afends have teamed up with the folks at Broccoli magazine to create a limited-run unisex clothing collection. Crafted from eco-friendly hemp blends and featuring the trippy artwork of Josh Galletly, the collection brings together a few of the brand's favorite things: hemp, art, and weed culture.
Junior High
While not explicitly a cannabis-centric operation, Junior High is a non-profit community arts space in Los Angeles that prioritizes the safety and expression of female, queer, nonbinary, and BIPOC artists. It does this through its physical art space in Glendale, California, an online magazine, a podcast, and other ventures that focus on principles of radical empathy, equity, and mutual aid.
Junior High also has a fun line of clothing and accessories that reflects its ideals of inclusivity, social equity, and, of course, a love of weed.
Edie Parker Flower
Dubbed "the Coco Chanel of cannabis" by Forbes, Edie Parker started out as a cult brand of vintage-inspired clutches and handbags designed by Brett Heyman. In 2019, Heyman expanded the portfolio to include Edie Parker Flower, which includes a variety of unique cannabis accessories.
"At its best, fashion is a reflection of the time," Edie Parker's Heyman told the Council of Fashion Designers of America. "The mood of the culture shows up in the clothes we wear. In my opinion, cannabis is what is happening now. Creative people will be drawn to the movement and put their stamp on cannabis culture and everything that surrounds it."
The cannabis arm of the brand maintains the vintage-inspired aesthetic that is synonymous with Edie Parker, while also featuring slogans like "Pot is Hot" and "Weed's Come a Long Way" that aim to further break down the residual stigma around the plant.
Sundae School
Founded in 2015 by a diverse team, Sundae School is driven by a mission to build a cannabis industry and community that reflects everyone. Working specifically with minority-owned businesses across the globe, the brand partners with like-minded people and companies ranging from equity-owned flower businesses in California to ethical garment factories in Seoul.
Co-founders Dae Lim and Mia Park draw inspiration from their South Korean roots and their love of cannabis when designing for their stoner fancy smoke wear label, which makes splashy drops and graces the runways of New York Fashion Week. The duo's elevated designs have even garnered celebrity attention from the likes of John Legend and Lil Nas X.
Sackville & Co.
Sackville & Co. was founded with a very specific goal in mind: to provide a more inclusive and accurate representation for women who like weed.
Headed by Lana Van Brunt and Hayley Dineen, the duo felt that much of the branding and marketing towards women who are cannabis consumers were either cliche or hyper-wellness focused, so they set out to create a lifestyle brand that would not only destigmatize cannabis use but give women more freedom to enjoy weed on their terms.
"There are so many people out there who are really pushing what it looks like to be a cannabis consumer," said Dineed, "They are bringing more interesting aesthetics, ideas, and visual identities to the table and I don't think that was happening ten years ago. It's something that is really starting to flourish and it's really fun and exciting to see."
For Sackville, that means beautifully designed accessories and apparel that fits seamlessly in the home and everyday life.
Mister Green
Founded in 2015, Mister Green is a progressive California lifestyle brand dedicated to the development of new perspectives around the culture of cannabis. Part of the Slam Jam fam, Mister Green works with collaborators from all over the world to create a full line of unique, quality products that exist in a class to themselves.
From clothing to accessories to home goods and even fragrances, Mister Green weaves together an irreverent, countercultural spirit with a contemporary fashion aesthetic.
Old Pal Provisions
Old Pal is not only a multi-state flower and concentrates company, it's become a true lifestyle brand in expanding its offerings to include apparel, accessories, and home goods at Old Pal Provisions. The collection focuses on a lineup of products for "free spirits who enjoy the higher side of life," and sports a definitively free-love-for-the-modern-world type vibe.
True to that vibe, Old Pal works extensively with partners in California to provide patients with equal access to medicine. As of early 2022, it's provided 3,339 eighths of medical-grade cannabis to those in need — that's 26 lbs of weed and over 11,000 1-gram joints.
The post What is a stoner aesthetic? 7 brands defining modern stoner style appeared first on Weedmaps News.